Anja Van Engeland graduated with the highest distinction as "Master of Music" at the Belgian Lemmens Institute (Leuven), where she was coached by Dina Grossberger.
She then followed a postgraduate study for singing and opera at the Antwerp School of Music and was eventually accepted as a member at the International Opera Academy.
Anja Van Engeland followed master classes with Helmut Deutsch, Cyndia Sieden, Mia Besselinck, Robert Alderson, Mary Brennan, Suzanne Eken and Gemma Visser.
She started her career by singing parts including Clorinde (La Jolie parfumeuse), Giacinta (La Finta Semplice), Juliet (Romeo & Juliet), Amor (Orfeo ed Euridice) and Mme Silberklang (Der Schauspieldirektor).
After leaving the Flanders Opera Studio she was immediately offered singing roles as : Sophie Scholl (Die weisse Rose), Leila (Les Pêcheurs de Perles), Elvira (I Puritani), First lady and Queen of the night (Zauberflöte), Mimi (La Bohème), Elvire (La Muette de Portici), Aennchen (Freischütz) and Ophelia (Hamlet).
At the Flanders Opera Anja Van Engeland was engaged as Nicolette (L'amour des trois oranges), Laura (Louisa Miller), Berta (Il Barbiere di Siviglia), Queen of the night (Zauberflöte), the so- called "Second Violin" (in the contemporary opera "Prova d'orchestra" by Giorgio Battistelli) and in June 2006 she made her debut as Freia (Das Rheingold).
In 2007 she sang the part of Gerhilde (Der Walküre) and eventually she returned as the Female Chorus in Britten's The Rape of Lucretia (Dec. 2008).
At the Opéra de Wallonie (Dec. 2010) she made her successful debut as Micaela (Carmen) alongside José Cura, and in March 2014 she also appeared as Konstanze in a French version of Entführung aus dem Serail.
For the company Opera-Zuid (Maastricht/ The Netherlands) in the 2009/2010 season she took on the roles of Alicia Ford (Falstaff) and Marguerite (Faust).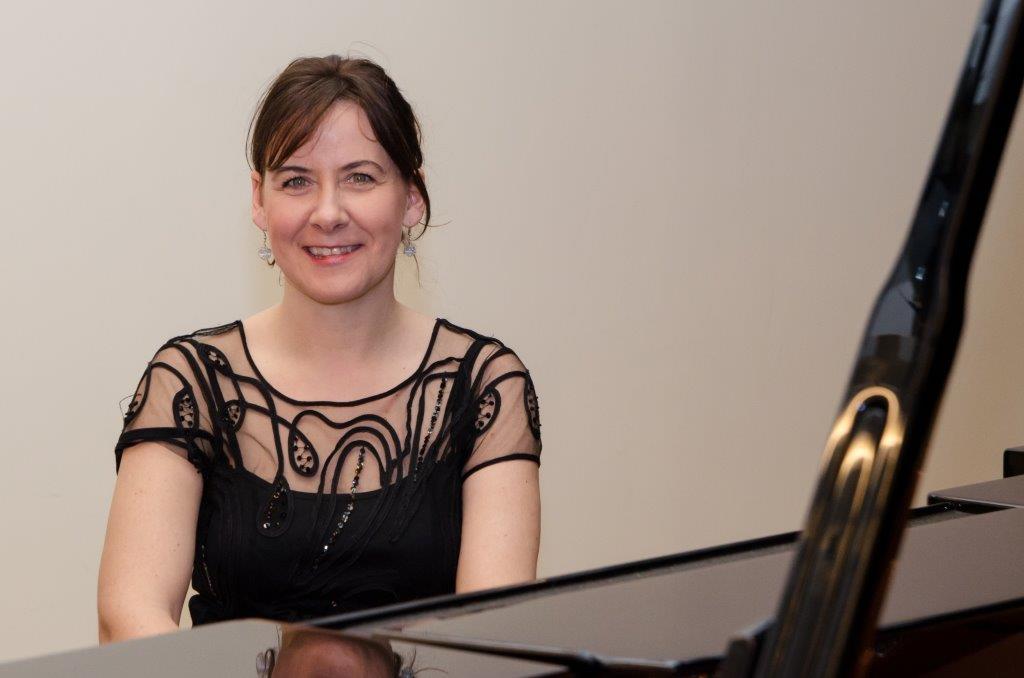 In 2011 she made her debut at the National Opera & Ballet in Amsterdam as Magd 4 in Elektra.
In May 2014 she sang Tosca during concerts in the Netherlands.In the meantime she has worked with conductors such as Ivan Törzs, Michel Tilkin, Francois Xavier Roth, Eric Lederhandler, Peter Robinson, Friedrich Pleyer, Patrick Fournillier, Per Otto Johanson, Ivan Anguelov, Balazs Kocsar, Elgar Howarth, Eivind Aadland, Ed Spanjaard, Eric Delson, Pierre Cao, Luca Pfaff, Theodor Guschlbauer, Hervé Niquet, Massimo Donadello, Kwame Ryan and Marc Albrecht.
She has been stage-directed by Stephen Lawless, Guy Joosten, Emilio Sagi, Ivo Van Hove, Nicola Glück, Andrea Schwalbach, Frank Van Laecke, Wim Trumpert, Yann Dacosta and Carlos Wagner.In concerts Anja Van Engeland was engaged to sing soprano parts in "Der Tod Jesu" (Carl Heinrich Graun), the Stabat Mater by Pergolesi, the Cantata 137 by J.S. Bach, "In exitu Israel" by Jan Dismas Zelenka, "Laetatus sum" by Scarlatti, Vivaldi's "Magnificat" and Antonio Caldara's "Te Deum". With the Flanders Symphony Orchestra led by David Angus, she created and sang the "Nursery Songs" by the Belgian composer Piet Swerts. With the Flemish Radio Orchestra she regularly performs opera arias in concerts.
She has frequently sung at Brussels's Palais des Beaux-Arts in works such as Mozart's C-minor Mass, Bruckner's Mass 1, Haydn's "Creation", the Sea-Symphony ( December 2010) by R.V. Williams, Verdi's Requiem ( 2011-2012-2013) and Beethoven 9.
With the Luxemburg Philharmonic Orchestra she recorded in 2009 "Der Geiger von Echternach" by Lou KOSTER.
Since the beginning of 2015 Anja has been the other half of the Lieder Duo TastiVoce which she formed together with Toon Spaepen.