Toon Spaepen began studying the piano at the Leuven City School of Music under the tuition of Monica Druyts, and later under Steven Kolacny. On a number of occasions he successfully took part in the Cantabile Contest in Antwerp and the Bach Contest in Brussels.
After graduating from the School of Music with the highest distinction, he gained admission to the piano classes held by Jan Vermeulen at the Lemmens Institute in Leuven. In 2001 he ended his studies there, once again with the highest distinction, and graduated as a Master of Music with a Master's Degree in Music, option Piano. Since then he has followed specialized tuition in the Fortepiano (also under Jan Vermeulen) and in Chamber Music (under Patrick Peire, Paul Beelaerts, Jaap Kruithof and Koen Dieltiens) and he consequently graduated as a Master of Music, option Fortepiano and a Master of Music, option Chamber Music.
Toon has followed master classes with Benjamin Rawitz, Malcolm Bilson, Bart Van Oort, Alexeï Lubimov and Tom Beghin.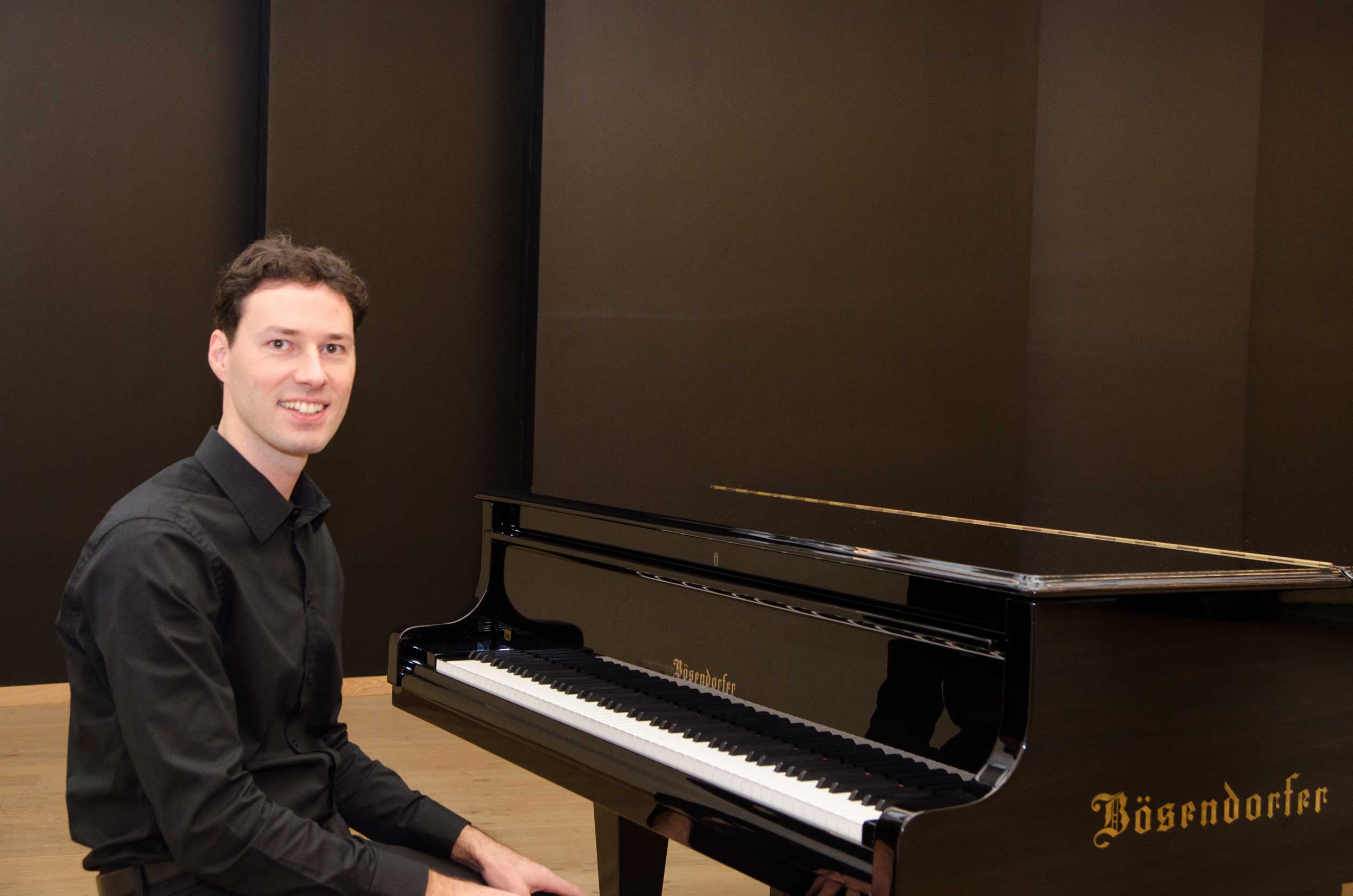 At the present time Toon is concentrating on a classicist and early romantic repertoire, usually playing historical instruments. In addition to his own replica instruments built by Chris Maene (Anton Walter 1795 and Conrad Graf 1817) he has also played a number of original instruments of which the most outstanding examples are: Tröndlin 1825, Streicher 1826 and Erard 1841.
Toon has already performed in numerous concerts at cultural centres and concert societies as a soloist, as a member of various Chamber Music ensembles and as an accompanist to vocalists, instrumentalists and choirs. He was also a conductor for more than 10 years at the American College of Louvain.
A couple of years ago Toon formed a permanent lieder duo with the soprano Anja Van Engeland and at the beginning of 2015 this intense musical partnership resulted in the formation of the Lieder duo TastiVoce.
Toon also works as a piano teacher at the City Academy for Music, Word & Dance in Geel and at the Kunstacademie NIKO in North Limburg.
---
---